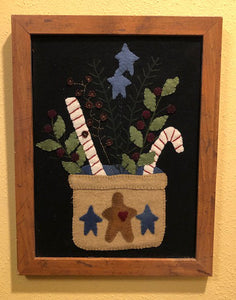 Sample Sale!
A Great Gift!  Framed ready to give or hang.
Wool and Stitchery Applique combine to make this wonderful sampler.  Framed and ready for display or gift giving. Thinning out some of my pieces of stitchery.
Not a great Photographer...the piece comes framed in a 1.25-inch frame and there are no shadows on this piece in person:).
Size of piece is 14 inches by 19 inches.